Canali di Bologna APP
Explore Bologna City of Water with the Canali di Bologna APP
Canali di Bologna, for years engaged in the dissemination of the architectural, technical, historical and cultural heritage of the waterworks of the city of Bologna, has developed a free app for iOS and Android, "Canali di Bologna". The app was developed with the technical support of Mumble s.r.l., a start-up based in Emilia selected by TIM for the corporate accelerator TIM #WCap, and with the scientific advice of the Department of Architecture of Alma Mater Studiorum - University of Bologna (under the supervision of Professor Francesco Ceccarelli).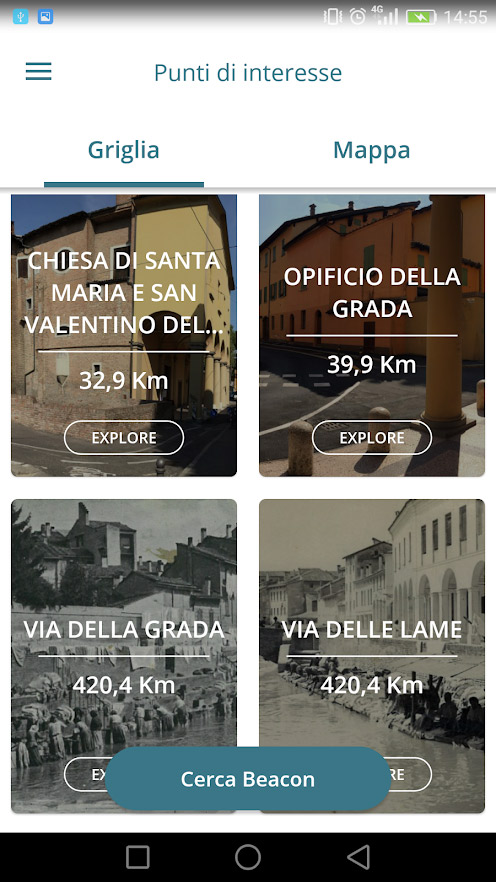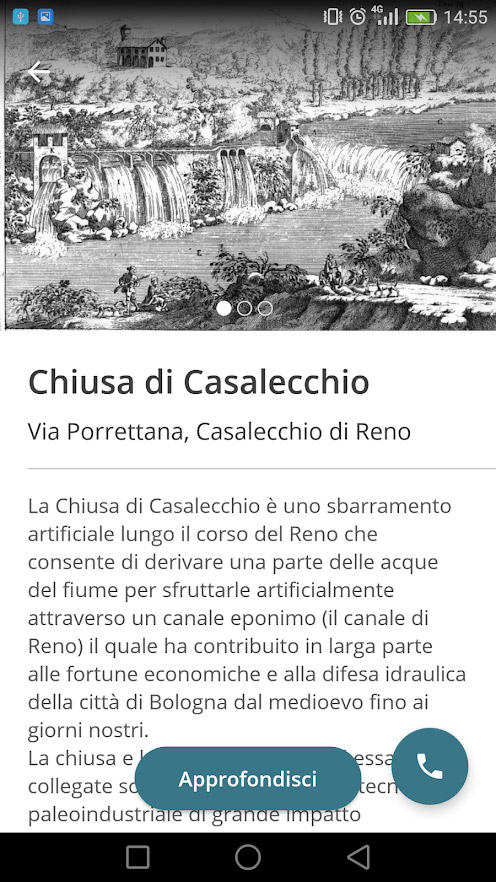 The platform was designed to provide the local public and tourists with an interactive and multilingual guide to explore the wonderful heritage of the Bolognese water system using the most innovative digital resources.
For the first time ever – as far as the city of Bologna is concerned – iBeacon technology was used. Released by Apple in 2013, it has a dual purpose: to microlocalise users' devices with greater accuracy than GPS and encourage proactive interaction with a connected application, a sort of evolution of the QR Code.
Beacons are tiny low cost and low energy bluetooth transmitters that, due to their minimal invasiveness, are easily installed both indoors and outdoors. The range of action varies from a few centimetres up to a maximum of 60 metres. Within this range users who have downloaded the app can access in-depth content through a simple call to action.
---
Points of interest, itineraries and news
There are 26 Points of Interest in the application and they are all geolocated with Google Maps. Each Point of Interest is illustrated with an info sheet accompanied by images, which can be viewed at any time, as well as by insights consisting of additional textual information, an audio podcast and, in some cases, a video, available only on-site.
The Itineraries section offers the user a selection of topical itineraries that are useful for exploring the sites based on available time and interests.
Finally, in the News section you can find out about and keep up to date with the activities and events related to the topic of water promoted in Bologna by the consortia and its partners.